Towing Company in Senatobia, MS
When your truck is sidelined in Senatobia, MS, make the call to Bo Denson Towing, Inc.! Our fleet is equipped for lockouts, towing, jump starts, and, tire changes, as well as mobile truck and trailer work. If you need a tow or roadside help, call now! We offer 24-hour emergency service, towing all makes and models.
Serving Your
Towing, Recovery and Transportation

Needs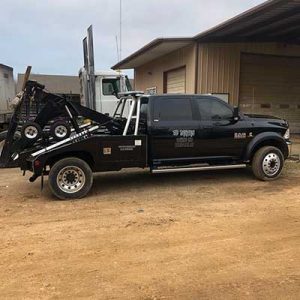 If you're headed north or south on I-55, trucking a load up to Memphis or down to Jackson, you'll pass right by Bo Denson Towing, Inc. in Senatobia, MS. Since 2004, we've been providing towing and roadside service to vehicles up and down I-55 and those in nearby Tate County. If you run into problems out on the road, we're the roadside and tow truck company to call!
We deliver towing and roadside services to anyone, no matter what time of day it is or what you're driving. Call us for gas delivery, jumpstarts, lockouts, tire changes and anything else you might need to get back on the highway. If you've been in an accident, need a winch-out or have a vehicle that isn't roadworthy, we'll get it hitched up and properly towed to our shop for repairs. Our mission is simple: keep you safe! We'll go above and beyond to do whatever it takes to make sure you get the help you need.
For truckers, we've established ourselves as the most reliable mobile truck repair company in Senatobia, MS. If your truck or trailer has a problem, give us a call and we'll come right out to look at it. Most basic repairs can be performed right on the side of the road or at a truck stop. If we can't do it there, we'll get you back to our fully-equipped shop, where our expert team can properly diagnose and repair just about anything. We're even equipped for specialty services, such as reefer trailer work.
There's no telling what the road will throw at you. The best thing you can do is drive safely! If your vehicle encounters problems, give Bo Denson Towing, Inc. a call and we'll do whatever we can to get things fixed up, so you can get back to driving safely.
We always go the extra mile to help customers, even offering 24-hour service.
Our fleet includes only late-model trucks and all our drivers hold a valid CDL.
We're known for our speedy service, friendly drivers and mechanics, and great service.
We're a licensed and insured company, with a longstanding history of superior service.
We've proudly served the Senatobia, MS area since 2004 and are proud of our reputation.
Towing company and mobile semi-truck mechanic

serving customers in the following areas:
Coldwater, MS
Hernando, MS
Senatobia, MS
Arkabutla, MS
Independence, MS
Nesbit, MS
Sarah, MS
Como, MS
Strayhorn, MS
Olive Branch, MS
Horn Lake, MS
Looxahoma, MS
Walls, MS
Byhalia, MS
Sardis, MS
Crenshaw, MS
Tate County, MS
Desoto County, MS
Panola County, MS
And more!
Speedy Towing,

When You Need it

Wherever and whenever your vehicle is stranded, count on our towing company to help. From roadside assistance to mobile truck and trailer work, we're here for you in your time of need. Call us 24/7!